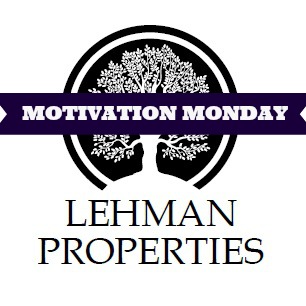 I hope you had an AWESOME and extremely productive weekend!

We got out, got some sun, and caught ourselves some fresh dinner!



As always I like to start the week off right with some words of inspiration...

"99% of the things you worry about never happen."
Think about all the things we worry about day to day, that we allow consume so much of our time and thoughts... We end up wasting so much time and so much energy on worrying about things we can't control.
Instead of worrying about things that our out of our control, focus on the things only that you can control and that is when we start to see massive results.

Have an amazing week!
Sincerely,
Your Realtor,
Dallas Lehman
Lehman Properties
707-549-6919
BRE#01871069