I bet you're a bit like me and worry about the financial future of your family. Your home is likely your biggest asset, and pride of ownership means staying on top of the value of that asset. This can bring tremendous peace of mind and help you make informed choices for you and your family. As a homeowner, you may be looking at your home and getting a little bit overwhelmed with all the news about the "hot market" and what that actually means for you and your family. Our local Realtor Association put out its official statistics on the Napa Real Estate Market last week for the month of June, and I wanted to take a moment to update you.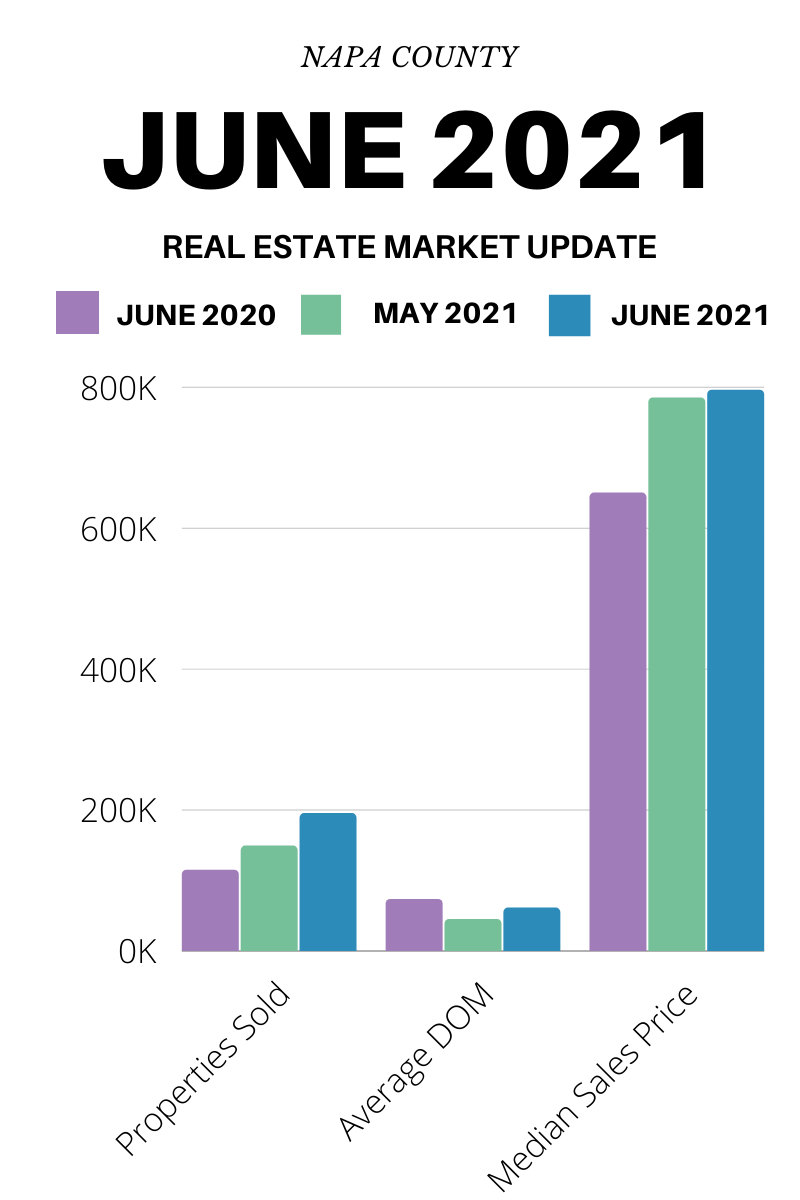 June was an extremely busy month in Napa Real Estate with nearly 25% more properties changing hands than the month before. 195 properties were sold in Napa County, which on average were only on the market for 61 days. Based on the median sales price of homes in June, which was $796,000 and nearly $30,000 higher than the median list price due to multiple-offer over-asking listings, homes in Napa have appreciated in value almost 18% since this time last year, and almost 1.5% since last month alone. Simply put, if you paid the median sales price of $796,000 for your home in May 2021, by June 2021, you had nearly $12,000 in appreciation in one month. Meaning, if you paid $796,000 for your property in May, by June, its estimated value was approximately $808,000.
While we don't know how long current trends will last, we do know that this market will eventually cool, and return to a less favorable rate of appreciation. What this means is that you may want to consider selling sooner rather than later, whether you want to upgrade to a larger home for your family or you want to retire and cash out your appreciation. We are heading into the end of summer, which often brings a slow down in the market as the seasons change and people want to be settled by the beginning of a new school year, but don't worry, it's not too late. The good news is, right now the market is still incredibly strong with plenty of buyers competing for low inventory and ready to take advantage of low interest rates, and most people are doing just that. Now is a great time to sell your home for top dollar!
If you decide to take advantage of this hot market, then I'm confident our marketing strategy will help you get the most for your house in any market. We are a family owned and operated local business, and we believe life is about relationships. We put people before transactions, and usher our clients through one of the biggest purchases they will ever make. We love selling homes in our community and helping local families achieve their dreams, and we'd love to help you too.
If you have any questions, I'm here for you. The number below is my direct cell phone, so feel free to call or text me anytime. From my family to yours, we wish you all the best in your real estate endeavors.
Sincerely,
Your Realtor, Inna Lehman
Lehman Properties
415-279-2222
DRE#01945251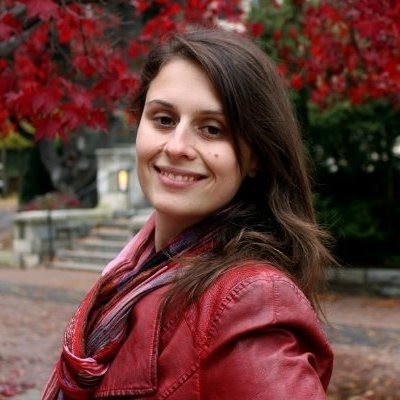 PS. Just one more thing: We would love to connect with you on Social Media! You can find our Facebook page at www.facebook.com/lehmanproperties. Drop us a line to say hi!