Happy Monday, I hope you had a great weekend!
As always I like to start the week off right with some words of inspiration to help us all keep pushing strong into the New Year!
"I've missed more than 9,000 shots in my career. I've lost almost 300 games. 26 times I've been trusted to take the game winning shot and missed. I've failed over and over and over again in my life. And that is why I succeed" - Michael Jordan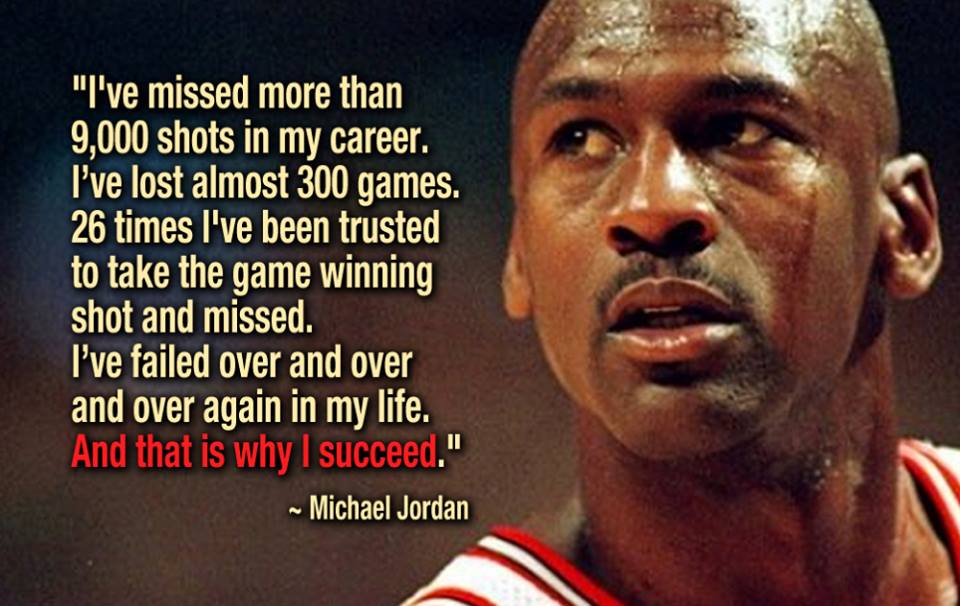 We must never stop chasing our dreams, goals and visions. Failures become our greatest learning moments in life. Fail, learn, grow, repeat. All the "Greats" have experienced massive amounts of failures... But remember it is only truly a failure if you quit.
Keep pushing and go create the life you know you want and deserve!
Sincerely,

Your Realtors Dallas and Inna
Lehman Properties
707-219-8474
BRE#01945251