Happy Monday, I hope you had an amazing weekend! As always I like to start the week off with some words of Motivation...
"Everyone faces defeat. It may be a stepping-stone or a stumbling block, depending on the mental attitude with which it is faced." - Napoleon Hill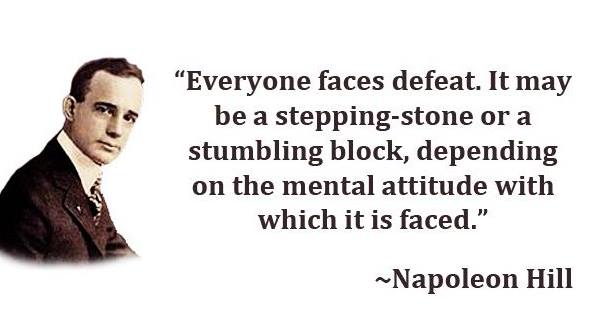 Most see "Defeat" as failure, but they truly are our best learning experiences that will allow us to become better, if we take the time to learn from them and never stop pushing.
Keep up the amazing work and I hope you have an amazing day!
Sincerely,
Your Realtor, Inna Lehman
Lehman Properties
707-219-8474
BRE#01945251